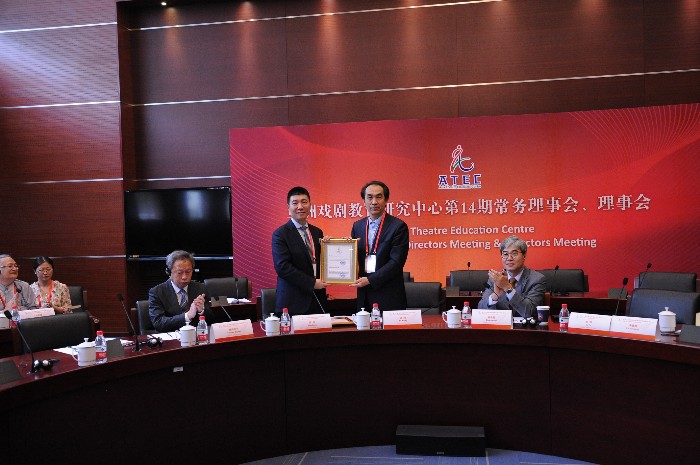 The 14th Executive Directors' Meeting and the Directors' Meeting of ATEC took place on May 17, 2019 at the Central Academy of Drama, China (CAD). As a key part of the agenda, President Hao Rong of CAD was elected to be the new director-general of ATEC. New executive directors were also appointed.
Altogether, 11 propositions on the agenda were passed during the meetings, including 'Appointment of Vice Director General, Executive Directors and Directors', 'Work Report 2018', 'Financial Report 2018', 'Financial Audit Report 2018', 'Work Plan 2019', 'Budget Plan 2019', 'Adjustments of ATEC International Forum', 'Application of New Member School (New Era University College, Malaysia)', etc.
What's more, CAD gained approval across the board to organize the 6th Asian Theatre Schools Festival.